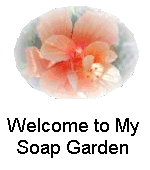 Glad you found us!
We think it's important that you know, not all soap is alike!
Let us introduce you to what WE do:
We HANDCRAFT our soap the long way here! None of our soap is pre-manufactured by another source. We use the "cold process" or "kettle method" of soapmaking; hand stir each individual batch then pour - allowing it to mellow for a few days, then we cut, trim, cure for 4-6 weeks (good soap needs time to age and reach maturity) and hand wrap - giving each bar the little extra personal touch. All of our base oils are top-grade vegetable or fruit oils (more costly, but WELL WORTH it!).....making our soaps feel creamy and luxurious in a way that synthetic and mass manufactured bars do not. In addition to being an affordable luxury, many of our soaps offer aromatherapy benefits to the skin and senses.
Oh, and incidentally, they clean really well!
You just can't beat "Kettle Made" soap for the ultimate bathing experience! Try a couple of bars -- you'll wonder how you ever used anything else, and your skin will appreciate the difference!

If you are new, please take a look around and visit often.
We will be adding new soaps every now and again!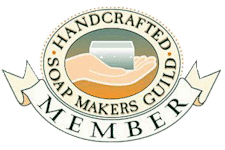 Home Page About Us Policies Contact Us Order Page Kudos
Soaps Flowers Fruit Fresh & Clean Goat's Milk Specialty